Apologies for the major lack of updates- work has not really slowed down, and I'll soon be facing new challenges. Hopefully, I will have some free time to do more goodies to post on DA.
One of the things I have been working on is more Avatar comics. This time, a mini comic for the release of the third season DVDs.
Cover by Seung Hyun Oh, inside art by me, Colors by Wes Dzioba, story by Josh Hamilton.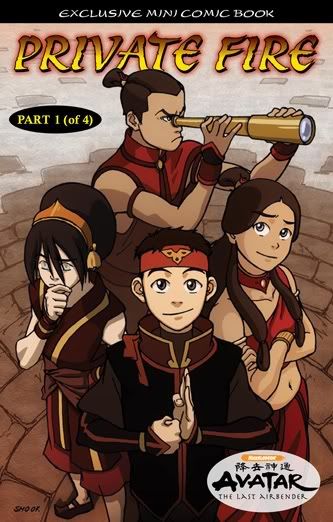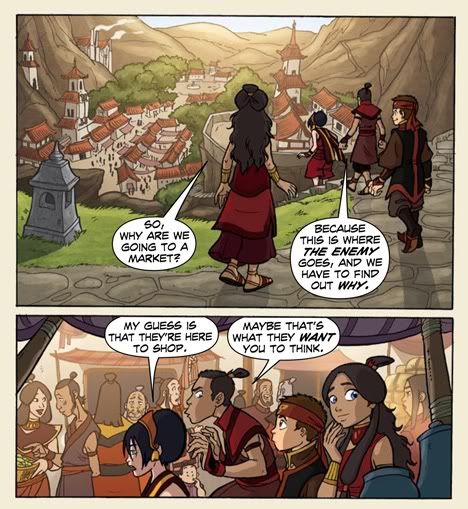 These will only be available with the 3rd season DVDs, the first one coming out at the end of October. They won't be available with the box set, and at present there are no plans to collect them all together.
Now excuse me as I will try and catch some sleep. Good night everyone!
-------------------------------------------------------------------------------
In Other Avatar News!

has graciously posted some storyboards for the first episode of the third season. Hop on over to his gallery to have a look at what good Avatar storyboards, with notes and all, look like.
-------------------------------------------------------------------------------
Some recent Avatar fanart faves:






And some NOT Avatar faves-



and

-------------------------------------------------------------------------------
I still occasionally receive some gifts from very nice and talented DA people, who take the time to color my lazy B&W pics:

-------------------------------------------------------------------------------
:thumb33082137:
------------------------------------------------------------------------------
CLUBS