If you are in Montreal during those dates, come and celebrate the release of the french version (and in COLORS!) of the first issue of Horus.
This book previously only existed in English and in B&W, drawn over 4 years ago. I barely have any copies left of this version.
(mental kick in the butt: gotta draw book 2)
I'll be doing signings, along with colorist Saymone Phanekam, on these two days:
Friday, Oct. 2nd at Librairie Fichtre, 436 de Bienville, from 7pm to 9pm
[link]
Saturday, Oct. 3rd at Librairie Planete BD, 3883 St-Denis, from 2pm to 4pm
[link]
Two days back to back- hopefully people will be able to attend one or the other.
Looking forward to meeting and chatting with everyone!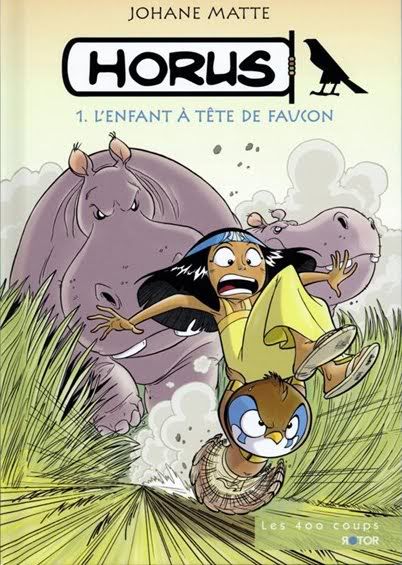 ------------------------------------------------------------------------------
CLUBS