(Editing this to make a new journal entry)
The much rumoured new Avatar project has officially been announced this morning:
[link]
Another article has even more background story, revealing more of the world:
[link]
The new show will premiere in 2011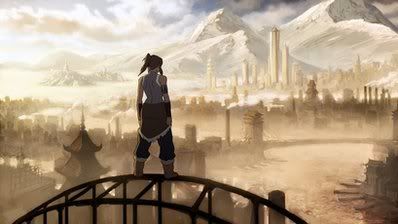 -----------------------------------------------------------------------------------------------------------
Repeating the SDCC info, just in case.
Also, first 6 people to stop by the Flight table in How To Train Your Dragon cosplay will get a surprise!
At the Flight table #2235

with her awesome graphic novel "Smile"

has a story in the new Flight volume and she'll be there for the first time. Come and say hello to her and her brother, make it an experience they won't forget. Make them want to come back!
Also present: Jake Parker (Missile Mouse), Kazu Kibuishi (Amulet), Joey Weiser (Cavemen in Space), Michel Gagné (Sage of Rex- Please note he won't be there all weekend!), Phil Craven (frequent Flight contributor and head of story on Kung Fu Panda 2) and a few more surprises.

will be in the small press area, at table L-06. Go say hello, give him kudos for his great work for the Zuko Prequel story.

, the illustrator from the Zuko prequel should be hanging around the Bongo comics booth or even the Del Rey booth. Check out the signing schedule for both and look for Nina Matsumoto's name.

does great books for young readers. Visit him at 2304
The awesome

will be at 4800. Get his awesome Rex Steele, Nazi smasher book! Or his awesome sketch books! Or...aw heck, too many goodies at his table.
The 4th dimension Entertainment table will have a powerhouse of 3 incredible artists:

,

and

, at table 2203.

will be hanging out at 2544. New Cheeks sketchbook!
I know

will be there part of the weekend, but I don't know about his table space. Check this journal again, I will edit the moment I find out more.
There will also be book signings for the "Avatar, The Last Airbender Art book of the animated series". The only time I have in advance is for the Nick booth (4113):
Friday the 23rd, from 1pm to 3pm. Mike DiMartino, Bryan Konietzko,

and

Don't know who

is? Go visit his gallery right now and bow to his awesome talent!!!
There may be more signings at the Dark Horse booth, but I don't have a schedule for that.

, another ex-Avatar artist will be at 1943. If you have your art of book with you, might as well get as many signatures as you can!
The only panel I really REALLY want to see is the presentation for the Walking Dead tv series. I'm a total zombie wimp, but I love the book. Just afraid I will have to wait hours just to get in the room.
Full list of exhibitor plus full floor plan here (so you can find your own favorite artists):
[link]
-------------------------------------------------------------------------------------
Almost done with the lenghty journal!
Did you know I sometimes drop exclusive drawings in the

group?
Yes, I be sneaky.
The Last Airbender movie.
As I've replied to a few people, I will let my doodle speak for themselves.
I do believe though some creative audience out there could turn this movie into the next Rocky Horror Picture show, with song and dance and props.

------------------------------------------------------------------------------
CLUBS